Golden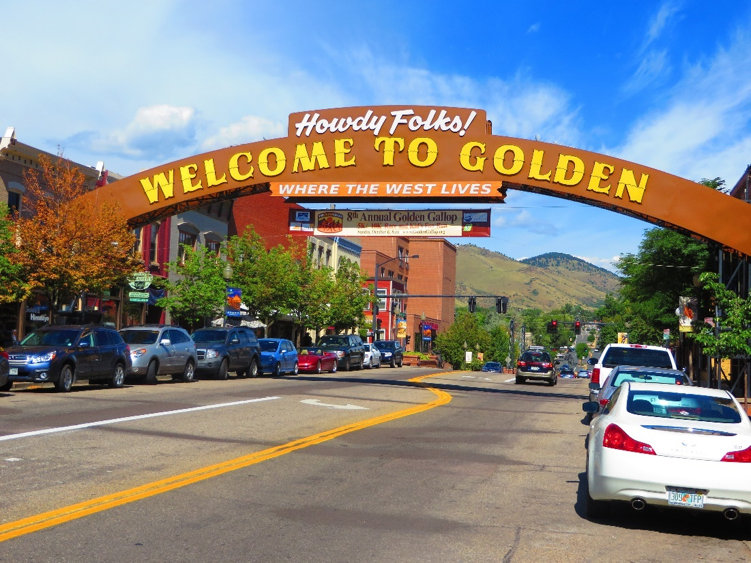 The City of Golden is truly a landmark in and of itself. Its history boasts in being a cornerstone for the development of the entire Midwestern territory during the spark of the Gold Rush. Today, Golden continues to carry on its historic character, and is home to more than 18,000 people. Although the city supports a fair amount of small shops and businesses, The Coors Brewing Company factory and headquarters reside just outside of downtown Golden. The city is also home to some of the finest Denver Metro views in the state, and the Clear Creek River runs directly through Downtown Golden!

Although Golden is a smaller community, its real estate inventory is easily competitive with that of its neighboring communities. Newer developments have recently become popular surrounding the Downtown area of the city, while a large portion of the single family housing sits on its historical roots.

FUN FACTS ABOUT GOLDEN

America's favorite candy, Jolly Rancher, was founded in Golden in 1949 by Bill and Dorothy Harmsen.

A statue of Buffalo Bill Cody greets visitors as they enter downtown Golden. Sitting atop Buffalo Bill's shoulders is a laughing child – his granddaughter.

Golden is home to the world's largest single site brewery, Coors Brewery.

Golden served as the territorial capitol of Colorado from 1862 to 1867. The Colorado Territory legislators voted and passed by a single ballot to move the capitol to Denver on December 9, 1867.


Welcome to Golden where you'll discover our small town charm comes world-class recreation, including hiking, mountain-biking and water sports; over...